Ministries
Calvary Community Church is blessed to have ministerial outreaches that are dedicated to raising up disciples who follow after Jesus Christ, in teaching the Word of God, in seeking to be led by the Holy Spirti, and in advancing God's Kingdom on earth as it is in heaven.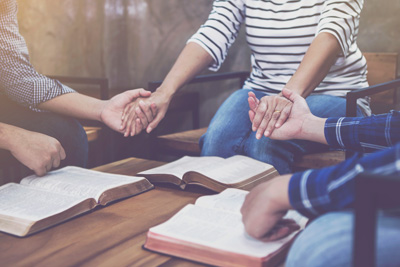 Every ministry is headed up by the pastoral staff who love Jesus and His people. Every ministry of the New Testament Church is called "to equip God's people for works of service, so that the Body of Christ may be built up until we all reach unity in the faith and in the knowledge of the Son of God and become mature, attaining to the whole measure of the fullness of Christ" (Ephesians 4:11-13 NASB). Regardless of the age group, Calvary Community Church regards the ministry of the Gospel of Jesus Christ with affection and reverence. All of our ministries are Bible-based, prayer-infused, and Holy Spirit-led!
"We are confident of all this because of our great trust in God through Christ. It is not that we think we are qualified to do anything on our own. Our qualification comes from God. He has enabled us to be ministers of His new covenant" (2 Cor. 3:4-6 NLT).